Whether your goal is weight loss, weight gain, or even maintaining your current weight, it is important to take calories and calorie consumption into consideration. Whether you're counting calories religiously or have a more relaxed approach to calculating your daily caloric need, it's important to understand how calorie tracking works.
Tracking your calorie intake may help you reach your health and weight management goals. Let's break down what a calorie is, the importance of knowing caloric needs, and the dangers of not consuming enough calories. 
Analyse nutritional information for any recipe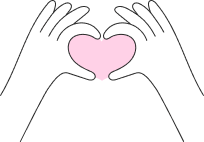 What exactly is a calorie?
A calorie is a measurement of energy. In terms of nutrition, macronutrients are what provide calories. The three macronutrients are fat, protein, and carbohydrates.
Not all calories are created equal, which is why it is important to consume a wide variety of foods. This helps to ensure macro and micronutrient needs are met. Fat is the most energy-dense macronutrient; weighing in at 9 calories per gram. Whereas protein and carbohydrates each contain 4 calories per gram.
Reading the nutrition facts label of a food is a surefire way to determine macronutrient breakdown as well as overall calories.
Counting calories and caloric needs – is it necessary?
Each person requires a different amount of calories to maintain weight and to function properly. A 40 year-old woman who exercises three times a week would need far fewer calories than a 21-year-old male endurance athlete, for example. Finding out your basic caloric needs can help you when it comes to counting calories for weight loss, gain, or maintenance – as long as it's done properly.
There are several things to take into consideration when determining your caloric needs:
Age: Caloric needs decrease with age. It is not recommended for children and teens to count calories unless medically advised to do so.
Sex: Males require more calories than females.
Physical activity: Sedentary lifestyles require less calories than active lifestyles.
Goal: Weight loss, weight gain, or weight maintenance require different levels of daily calories.
Medical conditions: Medical conditions such as diabetes, cancer, pulmonary disease, kidney disease, and cardiovascular disease could change your caloric needs. Counting calories is not recommended for those with disordered eating and/or eating disorders.
Pregnancy and lactation: Depending on trimester, the mother's weight and activity level, additional calories might be needed. If lactating, additional calories are also recommended.
How are caloric needs calculated?
Direct and indirect calorimetry are the most accurate ways to measure caloric needs. Direct calorimetry is typically used in research settings. Heat production is measured by using different types of chambers and then those measurements are converted into how many calories were used. Indirect calorimetry is the gold standard. It uses a device that measures the amount of oxygen inhaled and carbon dioxide exhaled, which determines how many calories your body needs at rest. These both require specific and expensive equipment. For the average person wanting to stick to a weight management program, they're not realistic options.
Instead, there are some commonly-used calculations which most people rely on to determine caloric needs. The majority of these calculations take into account your age, weight, sex, height, and physical activity level but don't take into account things like muscle mass – so there is more margin for error.
It's important to keep in mind that calorie calculations are estimations. It may take some tweaking of numbers to find what works for you. Estimations will also fluctuate depending on weight loss, muscle gain, age, sex, activity level, and weight gain.
One of the most common calculations for daily calculating caloric needs is the Harris Benedict equation. This determines your Basal Metabolic Rate. This determines how many calories your body needs to perform typical everyday functions such as breathing, sleeping, and so on. The Harris Benedict equation uses your weight, height, sex, and age to determine your daily caloric needs. This online Harris Benedict calculator is a helpful tool that adds your physical activity into the equation to determine how much your body needs.
Plan ahead and say goodbye to meal time madness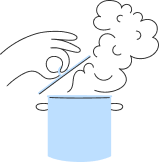 What to do once you know your caloric needs
Theoretically speaking, 3500 calories equal to a pound of weight gain/loss. The typical assumption when calorie counting is that you can add 500 calories per day for weight gain, minus additional 500 calories per day for weight gain, or keep your daily calories the same to maintain weight.
However, it's helpful to revisit your overall caloric needs from time to time, especially after your weight or activity levels have changed. Changes in these factors will in turn affect your caloric needs.
Can you go too low when counting calories?
Yes, absolutely. While it is true that you need to create a calorie deficit (i.e. where you burn more calories than you consume) for weight loss, going too low on your daily calories can be harmful to your health. When you're not consuming enough calories for your body's needs, you could suffer from problems like nutrient deficiencies, increased cortisol levels, hypoglycemia (low blood sugar), gallstones, slows down metabolism and may cause fatigue.
Is my calorie consumption high enough?
One of the easiest ways to figure out if you're eating enough calories to meet your daily needs is by tracking food and drinks. Besides calorie counting, remember that food is there to nourish our body – so paying attention to how you feel can also give you an idea of whether you're eating enough or not.
A few questions to ask yourself to gauge if you're eating enough are:
Do you feel hungry all of the time?
Do you feel like you are not eating enough?
Do you skip any meals?
Do you have any new symptoms that you did not have before? Examples could include headaches, gastrointestinal problems, dizziness, and fatigue.
If you're nodding your head along to these questions, it's possible you may not be meeting your nutritional needs.
Nutrition is never a one size fits all approach, there are many moving parts. It's always helpful to seek professional help from a doctor or dietician, but planning a healthy and balanced diet is a good start.
Samsung Food can help you do just that, thanks to our nutrition and calorie calculator. It combines ingredient data with USDA recommendations to provide you with accurate and in-depth nutritional information.
With Samsung Food, you can also see nutritional information and health scores for any recipe. You can even substitute ingredients to see how it impacts the nutrition of a recipe. Sign up now to start making healthier food choices, and see our top low calorie recipes here.