Magically save recipes from anywhere
This is a fantastically useful app! Completely love it. No more screenshotting recipes and not being able to find them ever!

Cath and Rich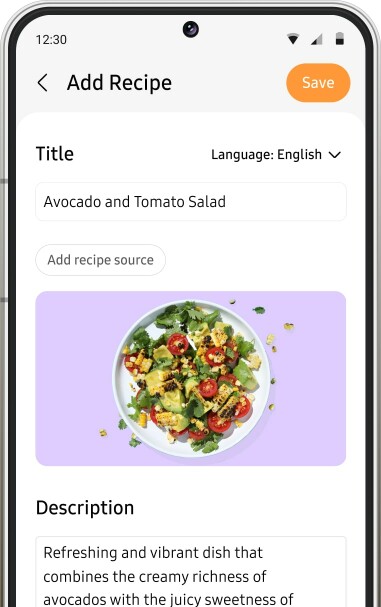 Create & customize recipes
Build your own recipes from scratch or customize existing recipes with Samsung Food .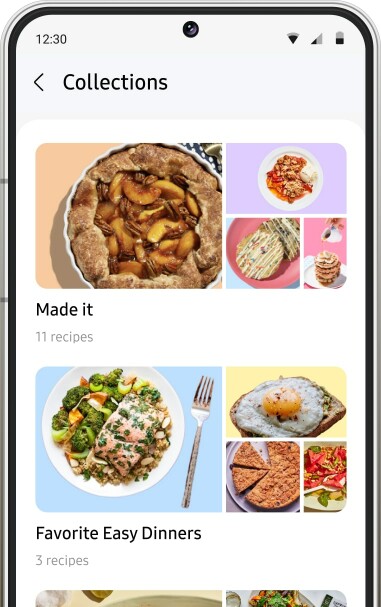 Find it again
Adding recipes to Samsung Food guarantees you can always find them when you need them.
It has helped me organize my favorites, track what I want to try so I don't forget, and even meal plan! The best recipe organizer app I have found!

Lisa J. S.
Do more with recipes saved to Samsung Food