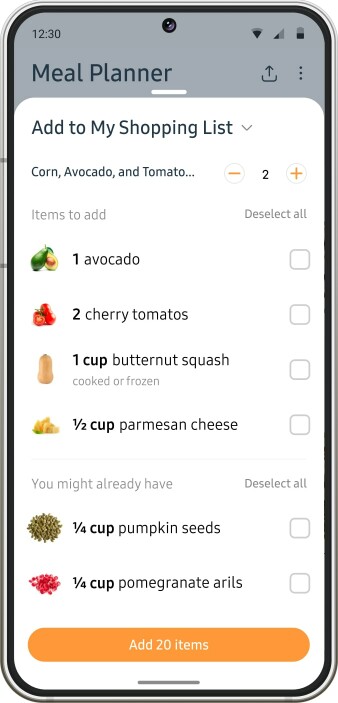 Create instant shopping lists
Stay organized & save time with digital shopping lists.
Saves 90% of your time getting the shopping list together.

Peter
Collaborate with other shoppers
Get the whole family involved and share the shopping responsibility from list building to checkout.
Share.
Invite family or friends to help build your shopping list.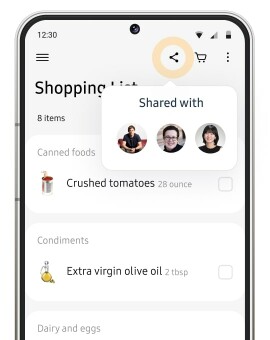 Shop.
Allow family members to help check off items as you shop.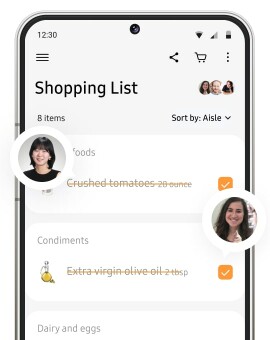 Collaborate.
Everyone can add, edit, or remove items from the list.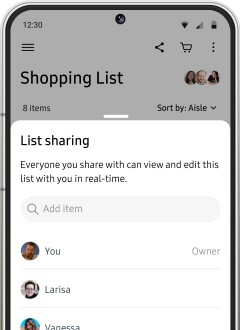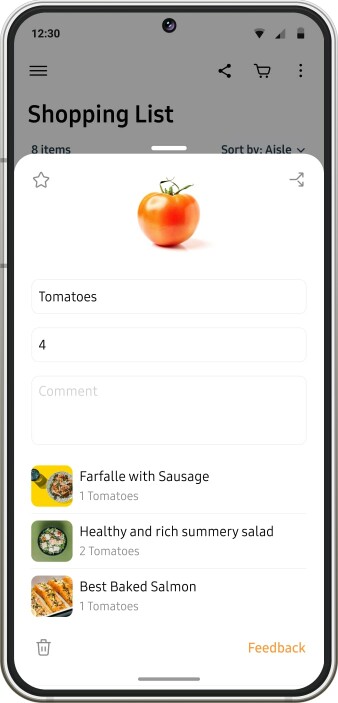 Save more, waste less
Grocery lists that keep you on budget, reduce food waste, and save you time.
The comprehensive shopping list allows us to shop more efficiently and the fact that you can add the items you only need from a recipe really helps you to not waste food!

Luke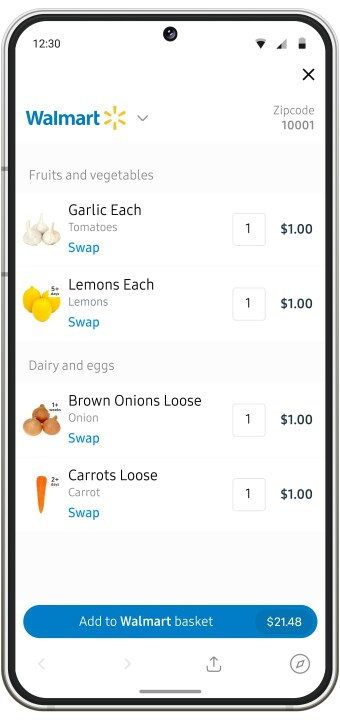 Grocery shop your way
Make grocery shopping more convenient in store or online.
Do more with recipes saved to Samsung Food