We are on a mission to make cooking more joyful.
Samsung Food is the ultimate cooking app for recipe saving, meal planning, grocery shopping, and recipe sharing. With Samsung Food, you can save, plan, shop, and cook the recipes you love, while also discovering new recipes through Communities.
Top-rated Recipe Apps

Featured App of the Week

Best Everyday Essentials

Webby Awards Nominee 2021

Users' Choice Award Nominee
Samsung Food is a free recipe app which helps thousands of users around the globe to organize their recipes, shop for ingredients and share food experiences with friends and family.
Samsung Food is integrated with some of the world's largest recipe sites like FoodNetwork, and recently launched a partnership with TikTok.
Samsung Food has a 4.8 star rating on both iOS and Android stores, was included in Google Play's Best of 2020 Everyday Essentials, has been featured on the Apple app store numerous times, and was nominated for a 2021 Webby Award.
History of Samsung Food (formerly Whisk App)
2023 – Samsung Food is Launched
We attended Tastemaker Conference in March to introduce our app to bloggers and demonstrate its potential as an additional source of traffic and revenue. We also launched the Creator Academy, designed to support up and coming food creators on the Samsung Food Platform, provide them with tips and best practices to grow and engage their audiences, and foster a community where creators can grow and learn.
The Whisk app officially rebranded as Samsung Food in August 2023, unveiling the new brand name and app at IFA in Berlin. The news was positively received by press, users, and creators.
New features were added over the course of the year, including adding the ability for users to substitute ingredients in their recipes and search for recipes using ingredients they already have. Our Meal Planner was updated to include a detailed daily view of lunch, dinner, breakfast, and snacks, leading to much higher engagement and usage.
We partnered with Samsung Health to provide helpful and informative articles on nutrition, health, exercise, and wellness to Samsung Galaxy Watch users based on their BIA results.
2022 – Whisk App Becomes Bigger and Better
In 2022, Whisk scaled the Creator Fund, giving food creators a platform to host, share, and monetize their content. It quickly became a key focus for Whisk, who embraced the creator economy. The Creator Fund grew from 10 creators in April 2022, to over 130 by December 2022. The TikTok jump was discontinued in December 2022, but our work with social media creators continued.
In August, we exceeded 500 000 monthly active users for the first time, driven by a number of improvements and additions to features and user experience. Whisk launched Guided Cooking live in app and created the capability to control devices, like ovens, from inside the app via SmartThings. We also added video recipes on web, allowing people to follow recipes visually. Ingredient pages launched on the web app, allowing users to click on an ingredient and see detailed nutritional analysis, substitutes and recipes using that specific ingredient.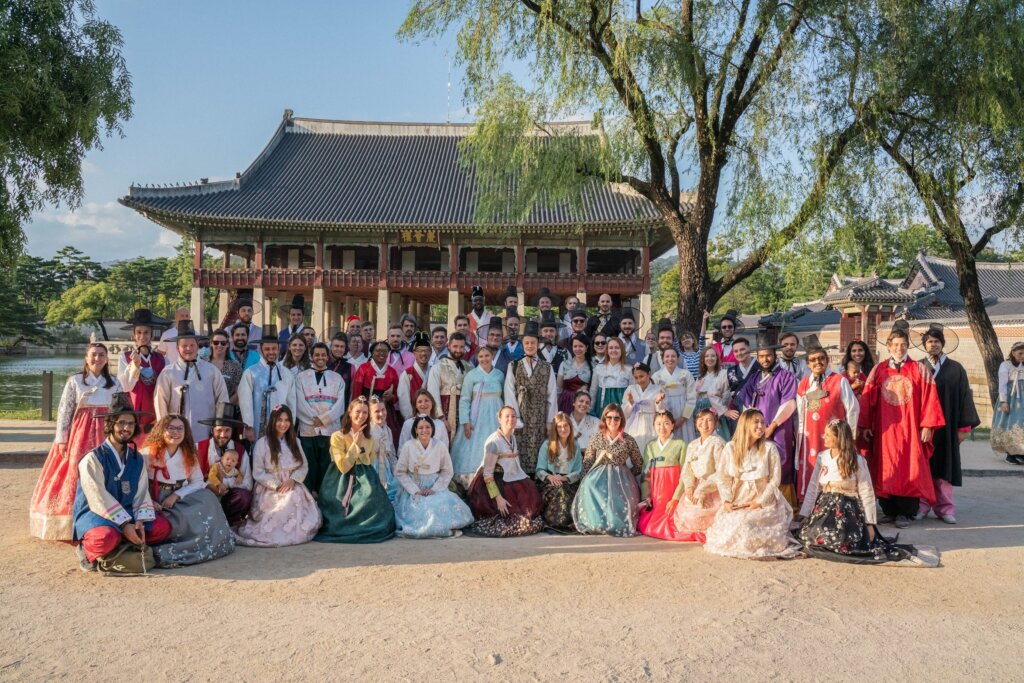 Whisk staff joined an annual in-person strategy workshop in Seoul, South Korea and formed even stronger bonds with their colleagues. The team also got to meet with some key Samsung employees and show off our plans for the future to VIPs from Samsung HQ.
2021 – Whisk and TikTok Partnership
Whisk launched an international version and was featured by Apple all over the world. We launched a Meal Planning feature and a new recipe builder. One of the big milestones was a partnership with TikTok which was launched to general public in November, 2021.
In 2021 Whisk focused on adding more social features to it's recipe & food experience. We launched Community conversations, user profiles with followers, brand new Home Feed, likes & reviews for recipes and much more. First time in history Whisk truly feels like a community of like-minded people and not just a recipe book and utility app.
We also had a great time during a mini-retreat on Cyprus in December.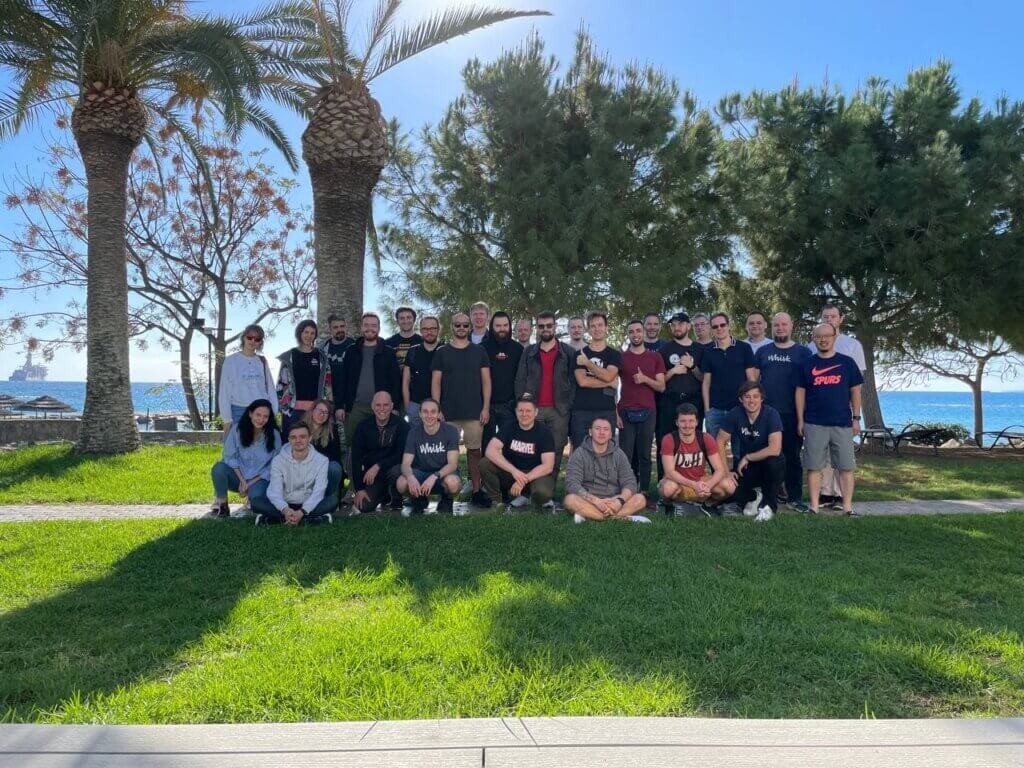 2020 – Whisk Begins to Grow
We launched a brand new communities experience. Whisk started to making recipes a social experience and not just utilitarian one.
The team invested heavily into improving the users experience. Whisk app was launched across Samsung hardware – initially on Samsung Smart Things and the Family Hub smart fridge.
Press coverage of Whisk grew – with reviews from top tech journalists.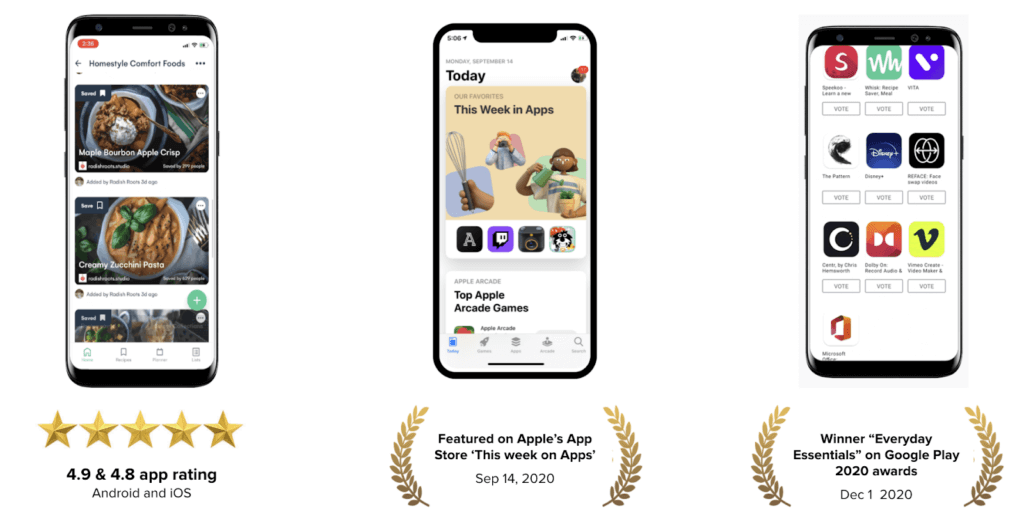 2019 – Whisk App is Acquired by Samsung
Whisk was acquired by Samsung NEXT.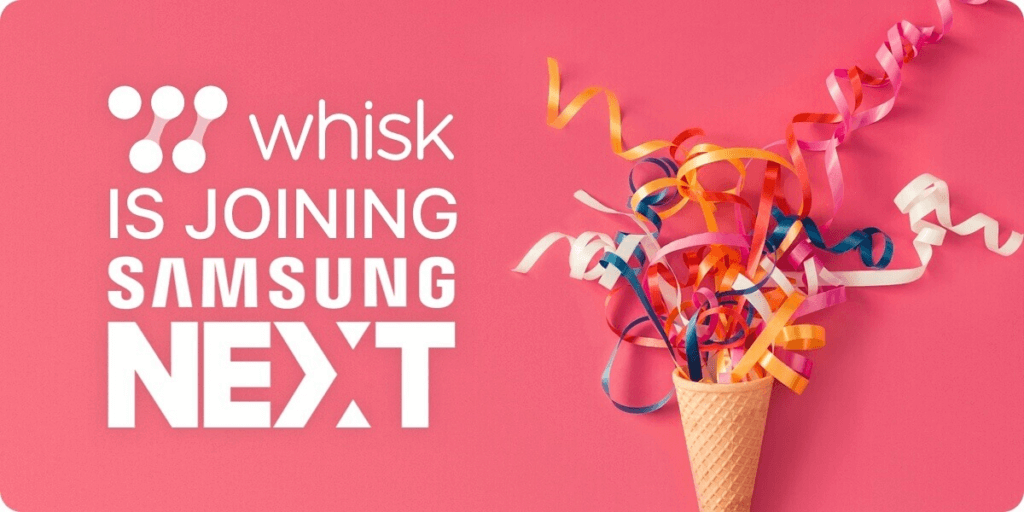 Whisk team expanded to over 100 with centres in San Francisco, Tel Aviv, Seoul, St. Petersburg and Birmingham (HQ). 9 months later, Whisk powered Samsung's new food experience at CES 2020.
"An updated app from smart food platform Whisk wants to cut down on the hassle by turning your saved recipes into shopping lists for you. You can share those lists across devices, or use them to order groceries online."

CNET, Alison DeNisco Rayome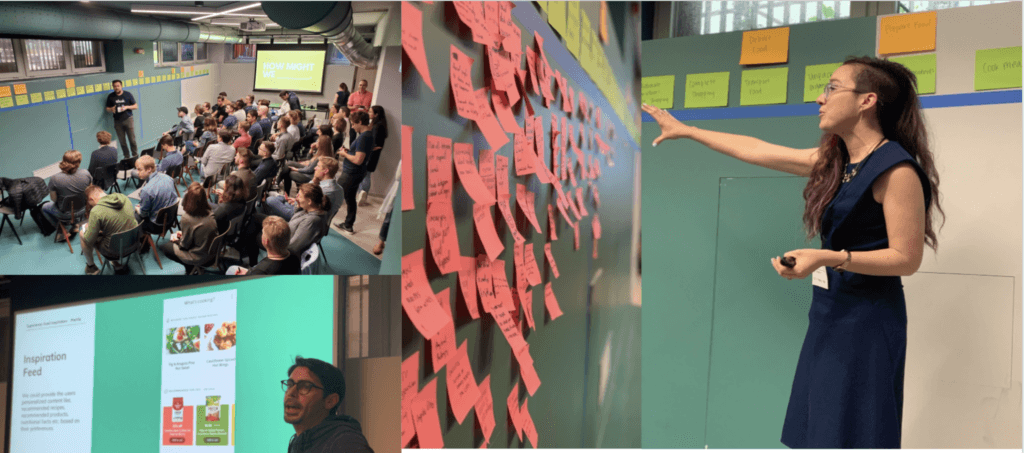 The recipe site clutter has gotten so bad, it's gained media attention and outcry from users. And while many people today still pin recipes they like to Pinterest, I've personally gotten so fed up with the mess, that I've taken to just copying the recipe text and a photo into Apple Notes instead. Whisk, however, has me reconsidering my current system.

TechCrunch, Sarah Perez
2018 – Whisk Powers B2B Recipes
We started powering more and more players across the world. By 2019, Whisk powered 0.5bn monthly recipe impressions across some of the largest recipe players in the world. Also, Samsung became a large partner of Whisk
Whisk also counted 45 of the largest grocery retailers as customers, including Scripps, Kroger, Harris Teeter.
Introduces a lot of new features, including:
Nutrition data
Health Score, GI/GL
Whisk SDK
Whisk acquired Avocando, a German competitor. Chris Marx (CEO of Avocando) joined Whisk to lead expansion of Whisk across global markets.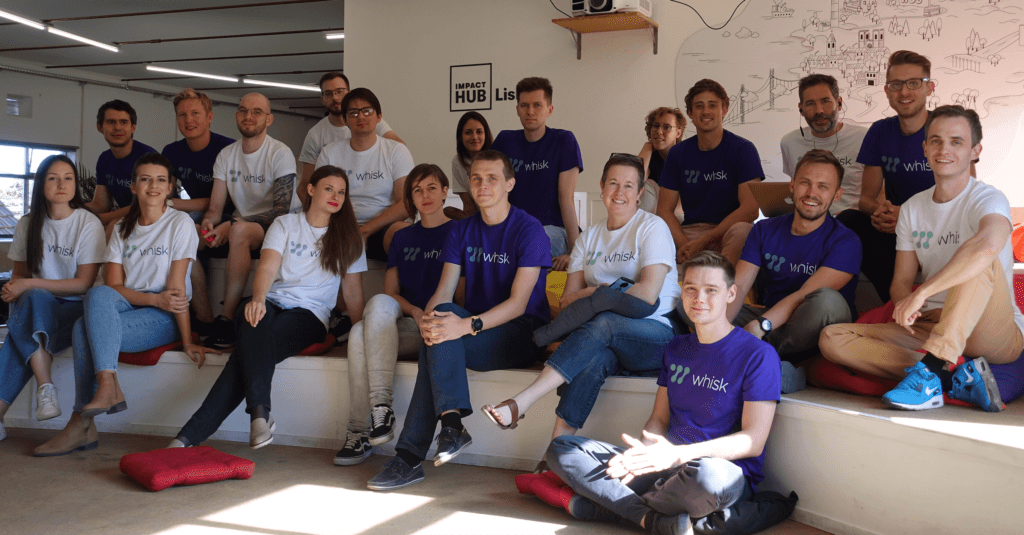 2015-2017 – Whisk Adopts a Distributed Model
Whisk v3 & iOS app v3 launched.
Whisk turned into a fully-distributed team. We had always worked with team members from around the world but the decision was made to allow anyone to work from anywhere.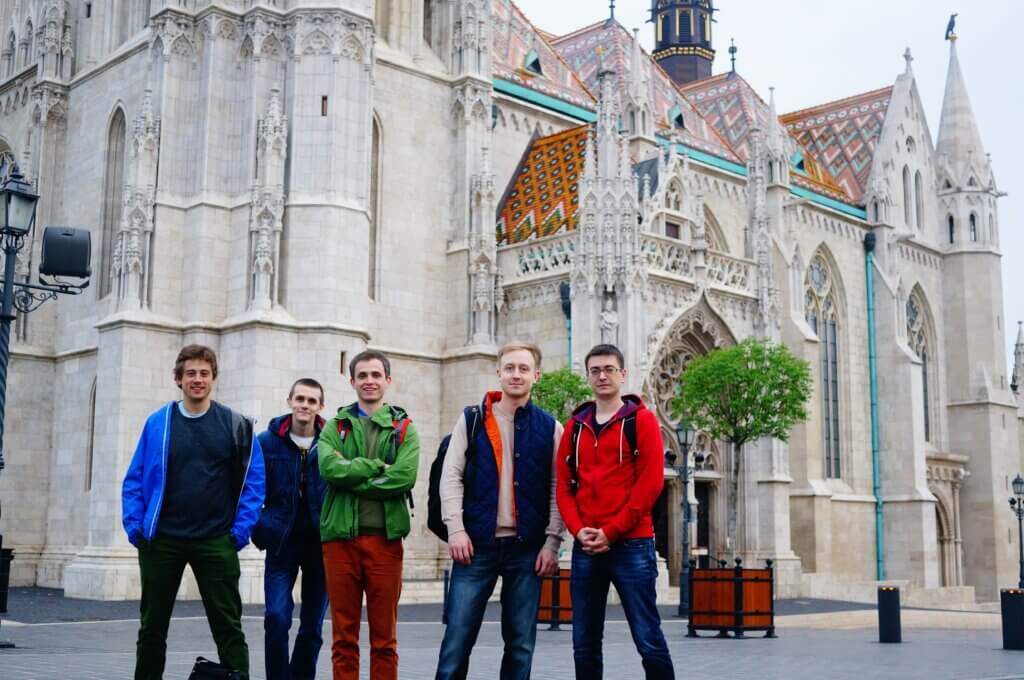 More publishers and retailers join Whisk:
BBC Good Food contract signed
Walmart launched on Whisk too
Pillsbury integrated into Whisk network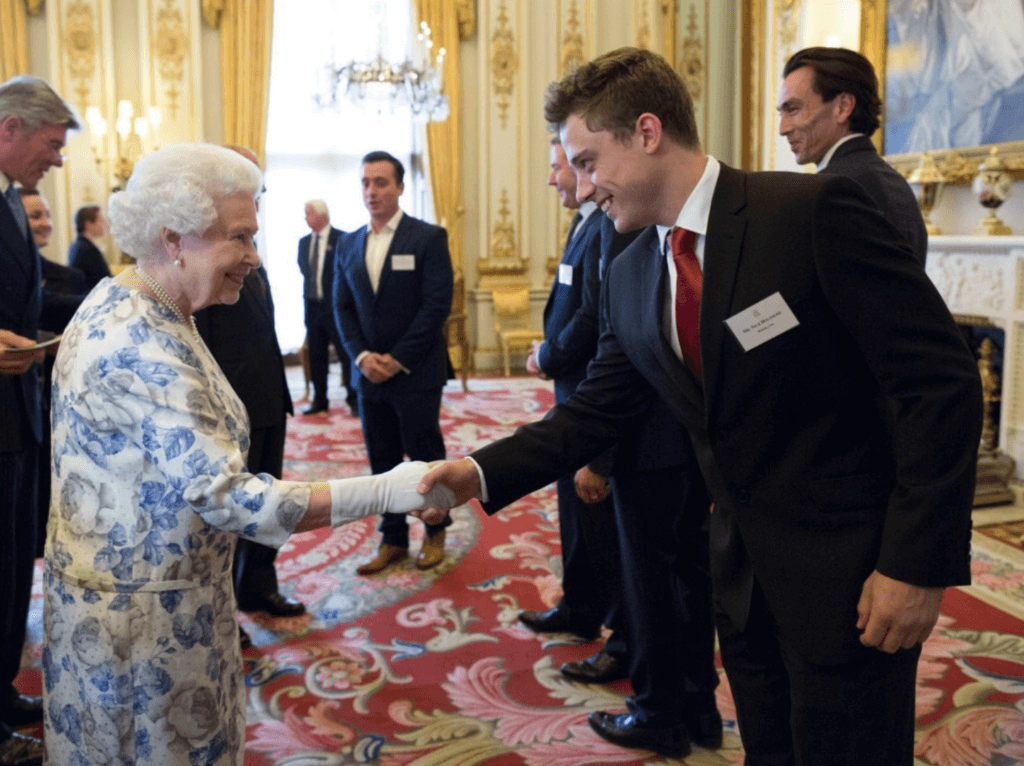 2013-2014 – Whisk is Born
iPhone and Android Whisk apps launched! Started working with some of the largest food brands in the space:
Food Network
13 Global Allrecipes.com sites
CPG brands like McCormick
Health brands like Ascensia and NHS groups
Whisk started to build integration with Samsung FamilyHub. First advertising platform was launched: WhiskAds. Schwartz (McCormick UK) was the first advertiser.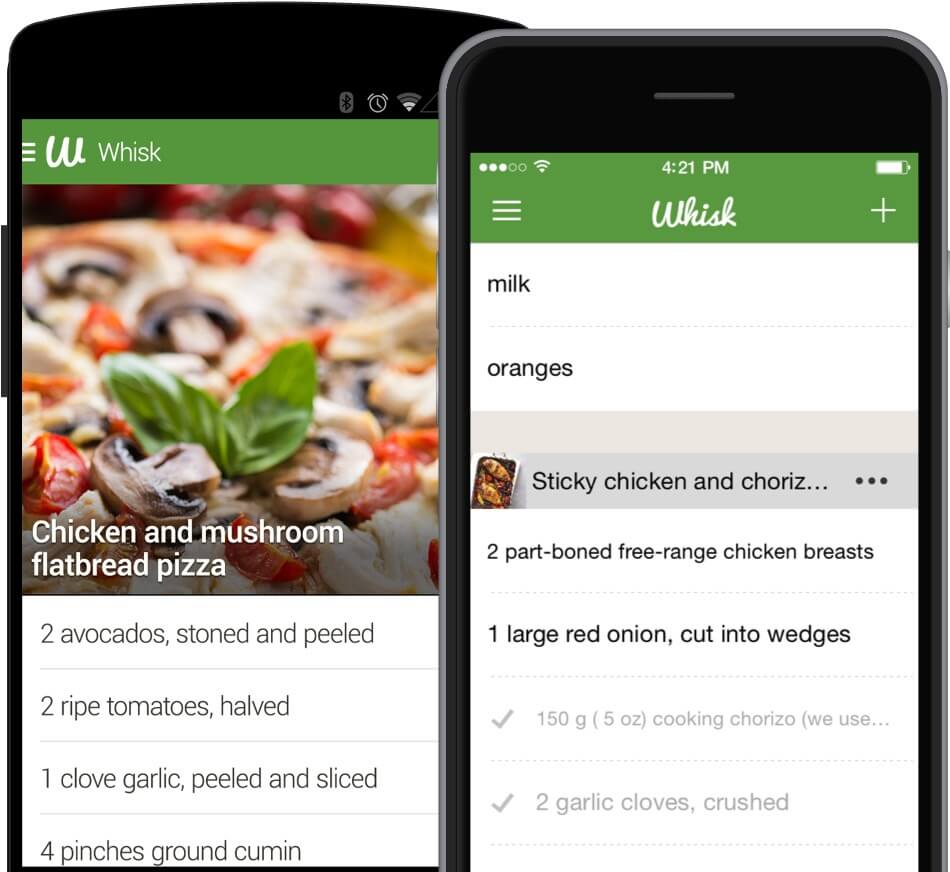 2011-2012 – The Idea Behind Whisk App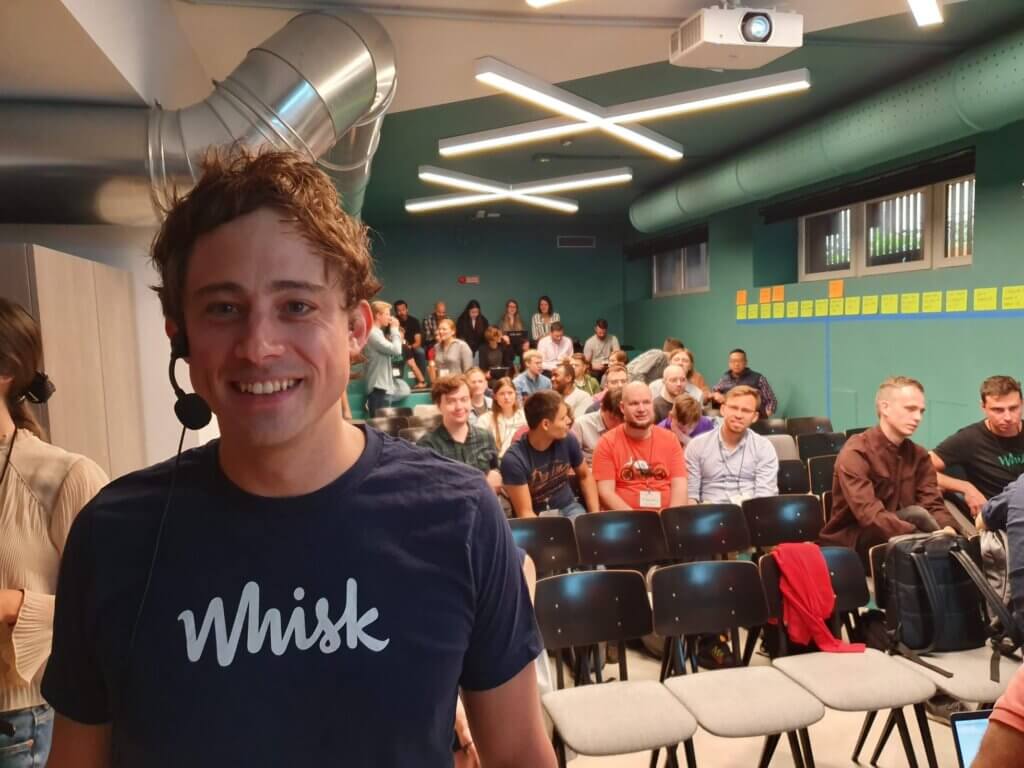 Nick Holzherr originally presented the idea of Whisk to Lord Sugar in the final of the BBC Apprentice 2012. Even though he didn't win, 7.35 million viewers watched the final episode, making the show one of the most popular in England. It was enough to get the necessary attention from the media and potential investors.
"It's achievable, I get that. But so's sending a man to the Moon. What are we going to get out of it at the end? Who could be bothered with it?"

Lord Sugar of the Apprentice, speaking about Nick Holzherr's plan
The first investment round was raised and allowed Whisk to have the first office opened in Birmingham UK. Development was started with a small team.
Early prototypes of Whisk were created by founders Nick Holzherr and Craig Edmunds. Viktor Taranenko later joined as the first hired developer and quickly became CTO of Whisk. The UK food blogging and foodie community helped shape the first product through lots of feedback. The first food bloggers integrated Whisk on their blogs.