We know Christmas dinner can be a costly affair. And budgets are tighter this year than ever before. But nobody should have to miss out on a magical holiday lunch or dinner with loved ones – and you shouldn't have to sacrifice great food either. A cheap Christmas dinner can still be a wonderful one with some careful planning. And any extra cash you save can go towards nipping Janu-worry in the bud.
Luckily, Whisk knows that you can make great food and save money too. For 2022's Christmas on a budget, we've put together a complete three-course dinner menu for up to eight people. Each course has multiple options which you can pick and choose from to build your perfect three-course meal, whether you prefer soup and meat or salads and quiches. Our only advice is to pick just one main course centerpiece dish, and build your sides around that. If you feel there won't be enough food, it's easier to add another appetizer or side dish than a main.
Don't lose your grocery list with a free Samsung Food Account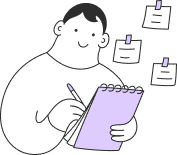 The best part? Whichever combination of courses you decide to go for, it'll cost you less than $100 in total. And if you're a smaller group, you'll have leftovers to take you through the next few days easily.
We do assume that you have small amounts of basics like salt, pepper, sugar, common spices, and oil at the ready for roasting and seasoning. Keep in mind that prices might vary depending on where you live and where you do your shopping – the prices below are a guideline drawn from online shopping services, but certain ingredients may be cheaper or more expensive in your area.
Starter/Appetizers for Christmas Dinner
Get the meal off to a good start with one of these budget Christmas appetizer options.
Soup is always a welcome appetizer in the winter months, and it doesn't get much more budget-friendly than leek and potato. Skipping the heavy cream and using milk and/or stock instead makes it lighter on the calories and on the purse – plus it means your guests will still have plenty of room for the rest of the (cheap, budget-friendly) Christmas dinner. Win win!
Boiling ravioli is so last year. Instead, buy some premade ravioli and fry them in hot oil for a delicious, crunchy appetizer your guests will love. Because they're piping hot and designed to be eaten as a main courses, you won't need huge servings per person.
Delicate and beautiful crostinis are always a hit – and because you can slice each baguette up thinly, they don't break the bank either. If your ideal Christmas lunch on a budget doesn't involve mushrooms, you could always opt for a sweet-savory mix of brie with fig, grape, or peaches.
Main Course
We've split this into 'hero' dishes of turkey, ham, and a vegetarian tart. Then we've added a spectacular list of sides (because it's all about the sides when it comes to a feast) to pick and choose from. If you stick to choosing four or less, you'll have enough food for a crowd without going overboard on the spend.
See, a cheap Christmas meal doesn't have to be boring!
One roast Turkey for 8-12 people is a budget-friendly favorite which easily feeds a crowd. The only trick with turkey is cooking it just right, so it's totally cooked through without being dry. Get it wrong and you'll have tough, dried out meat. But get it right and you'll have a cheap main course to keep even the biggest eaters satisfied.
We've found the perfect foolproof recipe for deliciously moist turkey every time.
Is there a more quintessential holiday dish than glazed ham? It's fantastic on the table, but arguably even better in sandwiches or fried up with leftover potatoes and an egg the following day. And if you've got lots leftover, we also love it when baked into a pie or quiche. A boneless ham of around 3.5-4lbs should feed 10 people, or eight hungry ones!
Even if your ham is smoked and pre-glazed, we definitely recommend adding an extra layer of flavour with this insanely good verion.
Christmas dinners don't have to be heavy or meat-focused. If you want an affordable Christmas dinner main which will please carnivores and vegetarians alike, look no further. If you wanted, you could swap out the goat's cheese for feta or even mature cheddar. It's ready in a jiffy and takes minimal prep, so you wont be doing dishes for hours either. You can also use readymade pie crusts instead of pastry sheets to save (even more) time.
Install free Chrome extension for easy recipe saving

Cheap Christmas lunch or dinner sides for your main dish
Regardless of the main 'centerpiece' you go for, pair it with up to four of these sides, all of which have been costed individually. If you pick a handful of them you'll come in at $100 or under regardless of what starter, dessert, and hero dish you choose for your mains.
Even if you have to buy an entirely new bottle of balsamic vinegar and use all of it along with the entire bag of onions (and why not?), you'll still come in at less than $5 thanks to onions being a cheap and cheerful pantry staple. When they're roasted slowly with balsamic, they take on a beautifully sweet taste and a deep purple color.
Potatoes are undoubtedly one of the hardest-working food items out there. A staple at every family gathering and a side dish for both special occasions and everyday meals, they really do work in any situation.
If you're feeling fancy, you can add some dried or fresh herbs, a knob of butter, and a sprinkle of parmesan to these potatoes in the last ten minutes while they crisp up.
Honey glazed carrots are the perfect mix of sweet and savory to balance out all the heavy food at your affordable Christmas dinner. Make sure to add enough salt and pepper to properly counteract the honey – and if you prefer, sub in maple syrup instead for a slightly more earthy flavor profile.
The rule is that there has to be at least one healthy vegetable on the table. Broccoli is always a winner when it comes to sides – quick and easy to prepare, packed with nutrients, and goes well with almost all types of protein.
An amazing dressing is the key to a salad which will have everyone reaching for seconds. This recipe has your back on that with a tangy vinaigrette which you won't be able to get enough of. To bulk it out, you can always add a crunchy lettuce like romaine or iceberg. It's not traditional, but it works perfectly.
The last thing you want to do when preparing for guests is spend ages kneading dough and getting flour everywhere. This no-knead bread recipe looks like a crusty artisan loaf from a local bakery, but takes only three minutes. It's a cheap way to add another dish to the Christmas dinner table but will look like you've spent hours slaving away.
Cheap Christmas dessert
What's a holiday feast without a dessert? Even the most affordable Christmas or holiday season dinner doesn't have to go without something sweet to finish off the meal. The trick? Use in-season produce wherever possible.
Sometimes it's the simple things in life which are the best. A moist, fluffy, and light apple cake is the perfect end to an afternoon or evening of food. Serve it with a cup of coffee to fight the food coma that's about to hit you after going all-in on your cheap Christmas dinner menu.
Pavlova looks impressive but is really easy to do. Top it with whatever fruit is affordable and in season: mandarin segments, berries, peaches, apple slices, grapes – anything goes! While the recipe calls for castor sugar, you can also use granulated sugar. If you own a blender or nutribullet, you can even make your own by blending it up to create that superfine baking sugar.
Sometimes, you've just got to embrace the festive season spirit. These gingerbread men are the cutest, most quintessentially Christmassy cookies in the world – and they make a lovely ending to a dinner with loved ones. Break out the tea, coffee, and hot chocolate and serve them on a wooden board for Instagram-worthy photos.