A lot of our Samsung Food users have asked for a way to add a note to their meal plan. Just like you'd be able to with a handwritten option. We understand that meal planning isn't just about following recipes; it's also about personalizing your culinary journey and staying organized. With this new feature, you can now do just that, similar to jotting down notes with a pen and paper.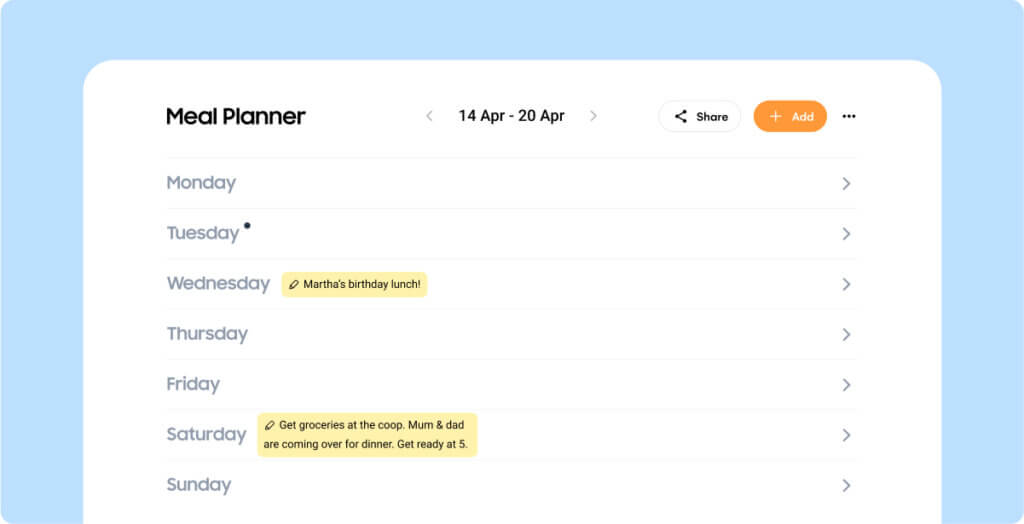 How to Add a Note to Your Meal Plan
Notes in the Samsung Food meal planner are now available on desktop. If you're using the app, you won't be able to add notes yet. Don't worry, we're working on it!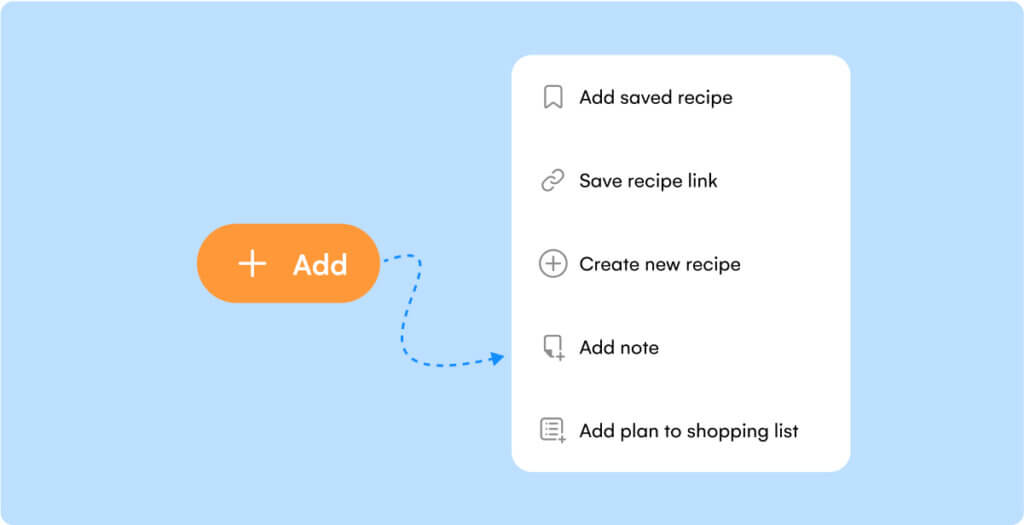 On your desktop, simply navigate to the meal planning tab and add your meals and snacks as usual. You'll notice a button to the right of your weekly planner which says 'add note.'
Simply click on it and add whatever's on your mind – whether you need to buy celery or want to make sure you remember to turn on the slow cooker.
You can only add a note of up to 80 characters, and one note per day in your planner.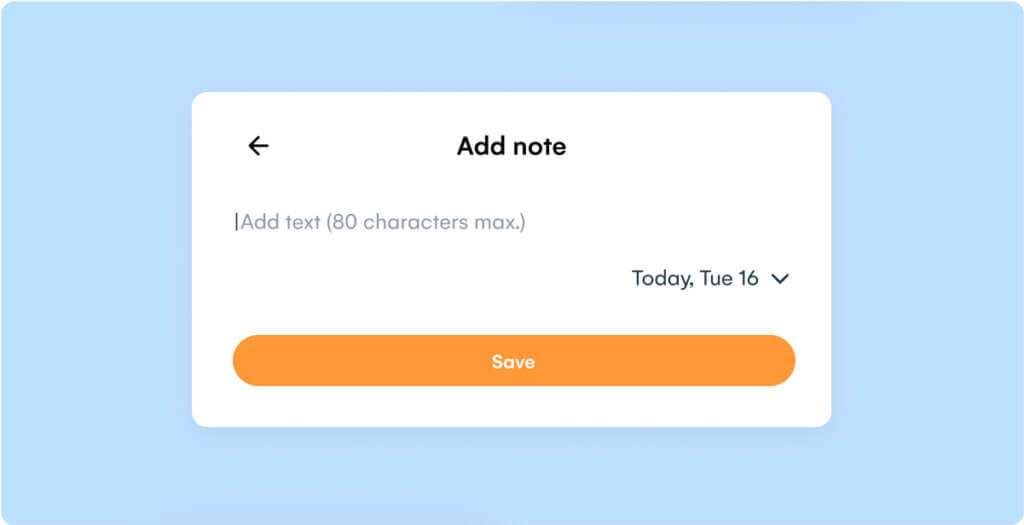 Why Would You need Notes?
With this feature, Samsung Food makes it easier than ever for you to have a personalized, organized, and hassle-free meal planning experience.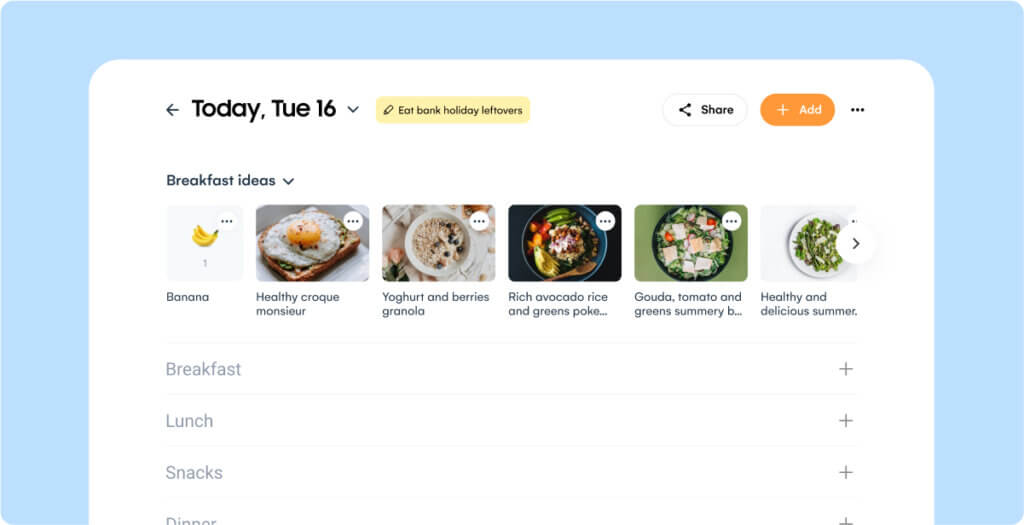 Perhaps you've been craving cherry tomatoes with your omelet, but you don't require a full recipe for it. Or maybe you've made the decision to prepare a double portion of chicken salad, so you can enjoy it for lunch the next day.
These are the kinds of personalized touches that make your meal planning experience unique, and now you can easily incorporate them into your plan.
It's free and doesn't require a subscription!