Searching for new dinner ideas to add to your weekly meal rotation? Look no further! Some say breakfast is the most important meal of the day, but we'd argue dinner is just as essential. After all, there's nothing better than sitting down to a family dinner after a long day.
Don't lose your grocery list with a free Samsung Food Account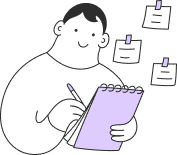 When it comes to dinner, we all have our favorite, go-to meals that we know and love. Maybe it's an easy casserole dish or a hearty stew, whatever it may be, it's the one dinner you make again and again. But every so often, we crave something new, something different.
Fortunately, the Whisk community is home to endless recipe inspiration, so we turned to our trusted home cooks to find the best dinner recipes out there. From Lily's Coffee Rub Steak to Beef Stew, these dinner ideas are the perfect addition to your weekly meal plan. Take a look below for inspiration on what to cook next.
Did you know that you could add these recipes into a Meal Plan and share it with your family and friends? It's possible with Whisk App. Not only it's easy to plan meals ahead but you can also get feedback on every recipe and improve later. Try it, it's free and people are loving it!