From sizzling steaks to hearty stews, getting the right campfire cooking kit can make it much easier to eat a proper meal in the great outdoors. And we don't think good food should ever be sacrificed. If anything, it elevates your entire camping experience.
There are lots of reasons you might want to cook properly over a campfire. Barbecues, grills, asado, braai – whatever you call it, cultures across the world gather together to cook over a fire. Something about it makes us feel good! But on top of that, we're also always fans of good food.
And when you're camping or hiking, digging into a fresh, hot meal tastes better than eating pre-made snacks or packs of food. Plus it gives you a chance to nourish yourself properly for whatever the next day's activities are. And let's not forget the joy of morning coffee and eggs over a campfire after a chilly evening. Just bliss!
So, let's get to it. Read on to check out the essential tools for your campfire cooking kit, as well as the recipes that will make wonder why you don't cook over fire every single day! (Or at least once a week).
Essential Tools for Your Campfire Cooking Kit
First thing's first – you need the right equipment. A mechanic is nothing without his tools, and a chef is no different – even if you are an outdoor chef! You don't need to spend a fortune or get too many fancy things, but a few staples will serve you well for years to come.
Here are the must-have's for your campfire cooking kit.
Campfire Grill: A sturdy, portable grill is a must-have for cooking over a campfire. It shouldn't be too heavy, but should be big enough to comfortably cook for your usual camping companions, and solid enough to stand up to regular use.

Opt for a grill that allows you to adjust the height to control the cooking temperature. It's much easier than always waiting for the fire to be the perfect temperature, and allows you to adjust heat more quickly – for example, if you need to sear and then cook slowly.

Cookware: Invest in a cast iron skillet and a Dutch oven. These versatile pieces of cookware distribute heat evenly and can withstand high temperatures. They're great for cooking on fire and the flames won't damage the outside.

That said, they are heavy! If your camping trips also involve long hikes or carrying your gear long distance, you'll want a lightweight alternative. In that case, you're probably looking for anodized aluminum. It's lightweight, durable, and you can even find campfire cooking kit sets which pack into one another to save space.

Long-Handled Tongs: Essential for flipping burgers, turning vegetables, or arranging coals, long-handled tongs keep you safe from the heat while giving you precise control over your cooking. You'll also probably want a spatula and a wooden spoon with longer handles so you can stir, flip, and scrape without burning your fingers. Not even a great campfire chili is worth burned hands!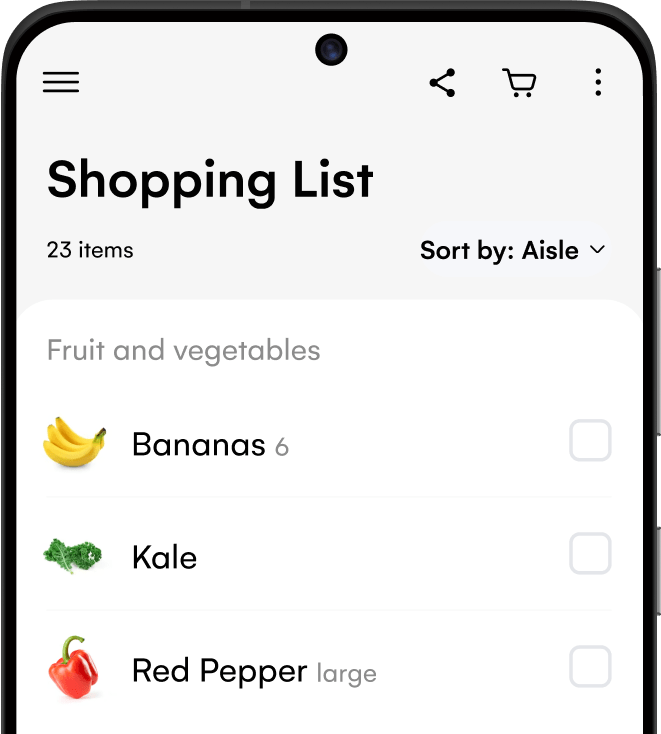 Perfect Recipes for Campfire Cooking
Now you've got the campfire cooking kit sorted, you're going to want to test it out. One of the best parts of sleeping under the stars, if you ask us, is eating around the fire with everyone. But wolfing down some beans or lukewarm soup isn't a vibe. You want your special camping trip to be accompanied by equally memorable food moments.
We're all about making cooking fun and accessible, so we've gathered some of our favorite campfire cooking recipes. Trust us when we say that you'll become a fast favorite at the fire if you whip these up. We might even go as far as to say people will be begging you to come on their camping trips.
Classic Bean Chili: This two-bean chili is a vegetarian-friendly, healthy, and warming option. You can start it in the early afternoon and let it simmer over the campfire. Before long you'll have a comforting bowl of chili to enjoy under the starry sky. While this recipe is vegetarian, you could easily brown off some ground beef and use one less tin of beans if you prefer a meaty meal.
Nachos over the Fire: Nachos are the perfect sharing meal and a great way to warm up after a long hike or fishing trip. It combines creamy avo, crunchy tortilla chips, protein from beans, and plenty of veggie nutrients. Plus, they make a great accompaniment to the campfire chili above – so you can create an entire Mexican themed meal with your campfire cooking kit!
Grilled Skewers: Thread marinated chicken, beef, or vegetables onto skewers and grill them over the campfire. The smoky flavor and charred edges will take the flavor to the next level. This cilantro lime chicken recipe is particularly good on the fire, but you can customize it to suit the types of flavors and protein you prefer.
Campfire Caprese Brie: No need for an oven to get a classic appetizer of warm, gooey brie topped with all the flavors of caprese salad and a burst of fresh tomatoes.
Campfire Pizza: You don't need a pizza oven to make good pizza. What we love about this as a campfire dish is that it's so easily adaptable. Plus, it's family friendly. Everyone likes pizza, and almost everyone can find a way to make it suit their dietary preferences.
Fireside S'mores: It wouldn't be a campfire meal without a toasted marshmallow!
Other Things to Keep in Mind
Campfire cooking is not only about delicious food but also the experience it offers. The crackling fire, late night gatherings, the smell of charred ingredients, and the chat the campfire create memories that last a lifetime.
To make sure you get the full experience, you'll want to also consider bringing the following:
Cutlery (plastic is good if you want to limit weight!)
Crockery (plastic or paper if you aren't driving in)
A chopping board. Any kind of meal prep is hard without somewhere clean to chop and prep.
One sharp knife to chop veggies, break down meat, and so on. There's nothing worse than trying to prep your meals with a butter knife while you're camping!
Remember, safety is paramount when cooking over a campfire. Follow all fire safety guidelines, ensure the fire is fully extinguished after use, and be mindful of any regulations or restrictions in your camping area.
Now, gather your camping gear, prepare your favorite recipes, and get ready to enjoy the magic of campfire cooking! And remember to check out our campfire meals community to see what other Whisk users are cooking over open flames.