Air fryers have been gaining popularity in recent years as a healthier alternative to deep-frying. Not only that, but they're also quicker and more energy efficient than an oven too. Your dinner gets on the table in record time, and cooking a chicken won't shoot your electricity bill through the roof (hopefully!). With the ever-increasing cost of living and the stress of long work days a real concern for most of us, the humble air fryer is the kind of kitchen gadget which will reap rewards in terms of time, money, and health.
And did we mention they can also make your meals crispier and more flavorful? There's a reason so many people swear they love their air fryers more than their partners! Ready to join the air frying convert club? Let's get started with our beginner's guide to dipping your toe into the world of air frying. We'll explain what it is, recommend some of the best air fryers on the market, and provide tips and tricks to make the most out of your air fryer. 
Analyse nutritional information for any recipe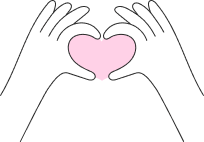 Click below to jump straight to the section you want to read.
What is Air Frying?
Simply put, air frying is a cooking method that uses a heating element and a fan to circulate hot air around your food. That's what creates the crispy outer layer while keeping the inside tender and juicy. Unlike deep-frying, which requires a lot of oil and can be messy, air frying requires little to no oil and is much cleaner.
How are they different to ovens? They're actually not that different in principle. Both use hot air to cook food. However, air fryers are typically smaller and heat up more quickly. They also tend to create crispier and more even results. This is because in an oven, the heat source is usually located at the bottom or top of the oven, which can cause uneven cooking. You'll know what we mean if you've ever pulled out cookies or lasagne and found them browned on one side and underdone on the other!
Ovens often (but not always) rely on convection to circulate hot air, which can be less efficient than the fan system in air fryers.
The Benefits of Air Frying
You've probably guessed by now that we're big fans of air frying. But we're also big fans of making things healthier without sacrificing flavor or texture. After all, meeting health goals shouldn't be a sacrifice – and you should still be able to enjoy your favorite foods.
One of the major advantages of air frying is that it's a healthier way to prepare quite a few dishes. By reducing the amount of oil you use in cooking, you can cut down on extra calories – particularly from saturated fats like butter and sunflower oil. Because food is typically a bit less greasy than deep fried or pan fried, you might also find it easier to digest.
Because air fryers cook food faster than traditional ovens, you can also have food on the table much faster. This is especially useful for busy weeknights when you don't have a lot of time to cook. And it's equally useful if you just don't want to spend your precious free time slaving away in the kitchen and would rather relax, connect with your family, or catch up with the latest Netflix show.
The versatility of air fryers is another big plus point. Though a lot of people tend to think of them as mainly tools for reheating or for cooking things like chicken tenders or pies, you can do so much more with them. Whether it's breakfast or dessert, you can air fry a wide range of foods. The usual things like chicken wings and fries do come out great, we won't lie! But you can also use your air fryer to cook vegetables, bake cheesecakes, crisp up bacon, roast whole chickens, dehydrate tomatoes, and more.
And like we mentioned earlier, you tend to get crispier and more even results in an air fryer than in an oven. What's not to love?!
(Click here if you're already convinced and just want to see our top air fryer recommendations!)
Choosing the Right Air Fryer
There are plenty of brands and models of air fryers on the market, each with their own unique features and benefits. When choosing an air fryer, consider the following factors:
Capacity. Air fryers come in different sizes, so it's important to choose one that meets your needs. If you have a large family or frequently cook for a crowd, make sure you get one that's big enough.
Temperature range. Some air fryers have a wider temperature range than others, allowing you to cook a variety of foods at different temperatures. Look for an air fryer that can reach temperatures up to 400 degrees Fahrenheit or higher. Look at the lower side too if you want to slowly reheat or dehydrate things.
Cooking presets. Many air fryers come with preset cooking programs for different types of food, such as chicken, fish, or vegetables. These presets can save you time and make it easier to cook your favorite foods, especially if you're new to air frying or cooking in general.
Accessories. Some air fryers come with accessories like a baking pan, stackable racks, or other tools. Consider what accessories you might want and whether they're easily available or included in the air fryer purchase.
Top Air Fryers on the Market
Here are some of the best air fryers on the market, based on features, reviews, and customer feedback.
The Ninja Air Fryer is a versatile and affordable option that comes with a wide temperature range and a timer. It also has a large capacity of up to 5.5 quarts, making it ideal for cooking for larger groups or meal prepping.
The Ninja Air Fryer is a great choice if you're looking for a high-quality air fryer without breaking the bank.
The compact Dash Tasti-Crisp is perfect if you have limited kitchen space, only cook for yourself, or want something really affordable and easy to move around. College students in dorms, small apartment dwellers, anWattd anyone who wants to cook small meals as fast as they can – this is for you!
It's lightweight and small, but the 2.6 quart basket will allow you to cook for one or two without a problem. And at under $40, you'll wonder why you didn't get one sooner.
The Philips Air Fryer range comes highly recommended. They're not the cheapest one on the market, but consistently get rave reviews.
It's a high-end option that offers precise temperature control and a variety of cooking presets. It also has a sleek and modern design that will look great in any kitchen. Owners say they last for ages, deliver consistently good results, and are easy to clean.
The Philips Air Fryer is great for those who are serious about air frying and want a premium option. If you cook in large quantities, make sure you opt for the XXL. If you're only cooking in smaller amounts, you could choose a smaller one.
The Instant Vortex Air Fryer is from the makers of Instant Pot – and if you've spent any time in the kitchen, you'll know that home cooks love them! What we love about the Instant Vortex air fryer is that it's a budget-friendly option with a huge capacity of 6 quarts. On top of that, it has a wide temperature range, loads of cooking presets (there are six different modes!) and it even comes with a grill plate and skewer set, so you can make everything from chicken kebabs to roast joints of meat.
If you're on a budget but don't want to sacrifice functions, the Instant Vortex Air Fryer is a fantastic option.
Get inspired and connect with other home cooks like you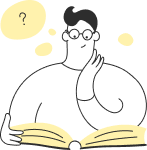 Tips for Air Frying
Now that you've got your brand new air fryer, you're going to want to start playing around with it straight away. Avoid some rookie errors and get the best out of your air fryer with these tips:
Don't overcrowd the basket. To ensure that your food cooks evenly, make sure not to overcrowd the air fryer basket. Leave some space between each piece of food so that the hot air can circulate around it. Otherwise, it'll take longer and you won't get the crispiness that air fryers are famed for.
Preheat the air fryer. Just like ovens, preheating your air fryer can help ensure that your food cooks evenly and comes out crispy. Simply set the air fryer to the desired temperature and let it preheat for a few minutes before adding your food. They're much quicker than ovens so you won't need more than 2-3 minutes for this.
Go light on the oil (but add some). While air frying requires little to no oil, adding a light coating of oil can help enhance the flavor and texture of your food and prevent your food sticking to the basket. A cooking spray is a good option for this.
Air Fryer Inspiration on Whisk
Not sure where to begin with your air fryer? Here are 3 of our favorite air-fryer recipes to help you get started. Join one of Whisk's Air-Fryer communities or follow one of our creators for more ideas and inspiration
Or, head straight to one of the recipes below
Bring a taste of the Middle East to your home with these crispy air fryer falafels.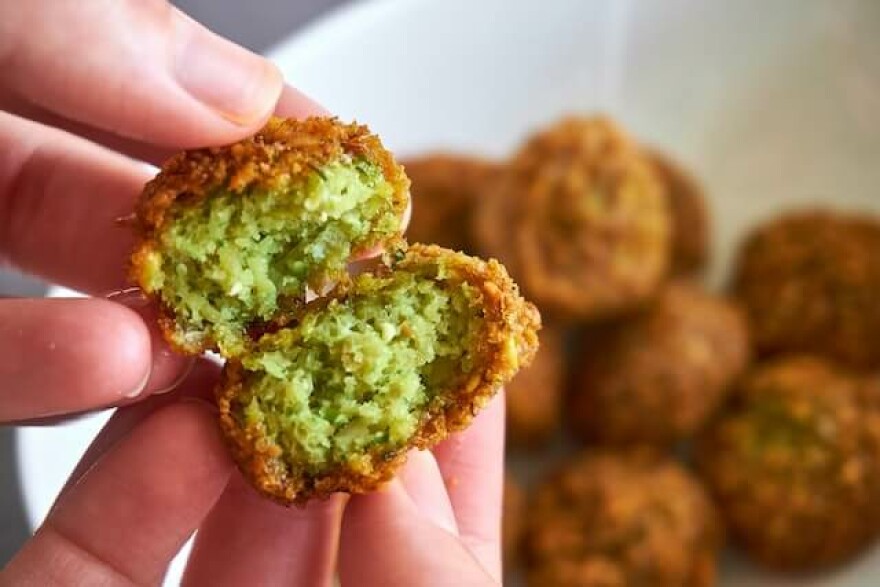 Chicken wings and air fryers are a match made in heaven, and this lemon pepper version proves it.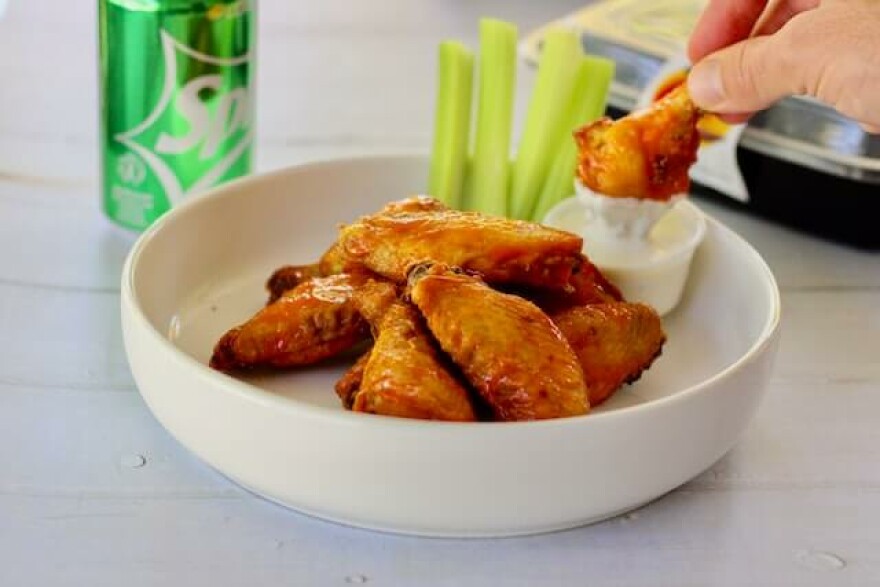 No need to stick to only savory foods in your air fryer – try out this lemon pound cake as your first attempt at air baking!