If Easter Lunch is the highlight of your long weekend, you're in the right place. For us, holidays are aaalll about the eating. But we also know that as much as you love food, you don't want to spend hours or days agonizing over what to serve, when to serve it, how to serve it, whether three side dishes will be enough, and all the other complexities that come with serving a big meal.
To make Easter lunch or Easter dinner easy, we've put together a showstopping menu which will impress everyone without leaving you exhausted. And of course, we've made sure to incorporate some deliciously chocolatey treats. Because what would an Easter celebration be without chocolate?
Easter Lunch or Dinner Menu
Plan your Easter lunch, dinner, or whatever feast you opt for in advance with this delicious menu.
Easter Lunch/Dinner Appetizers
Get your meal off to a roaring start with these dishes.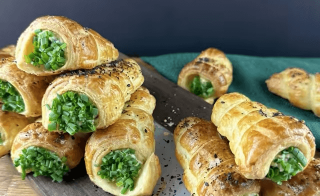 Blue Cheese & Chive Puff
Cheesy, savory, little bites of deliciousness to get your Easter lunch off to a great start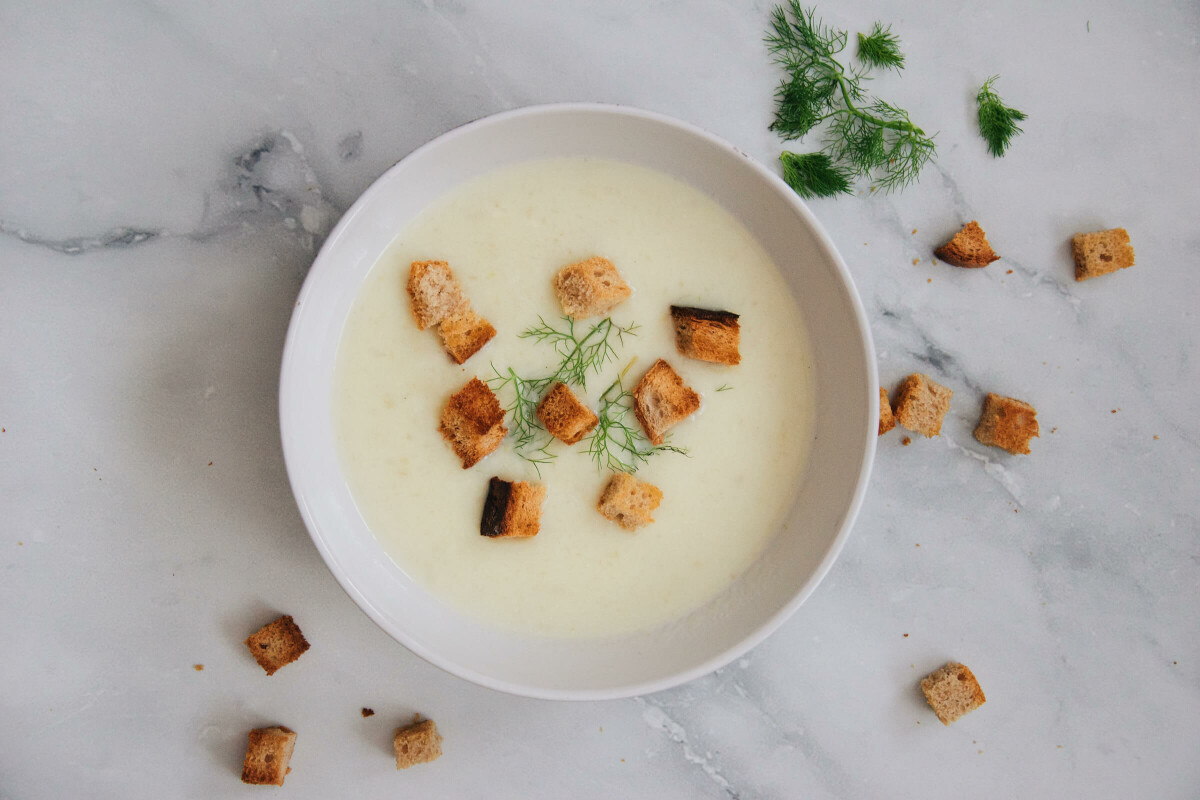 Cheddar, Broccoli, & Potato Soup
Chilly Easter Sunday? Start off with this hearty soup
Mains/Entrees
Ready for the main attraction? We've got you covered with these easy but impressive dishes. That way, you can spend more time planning the best spots to hide the Easter eggs, and less time standing in the kitchen checking the potatoes.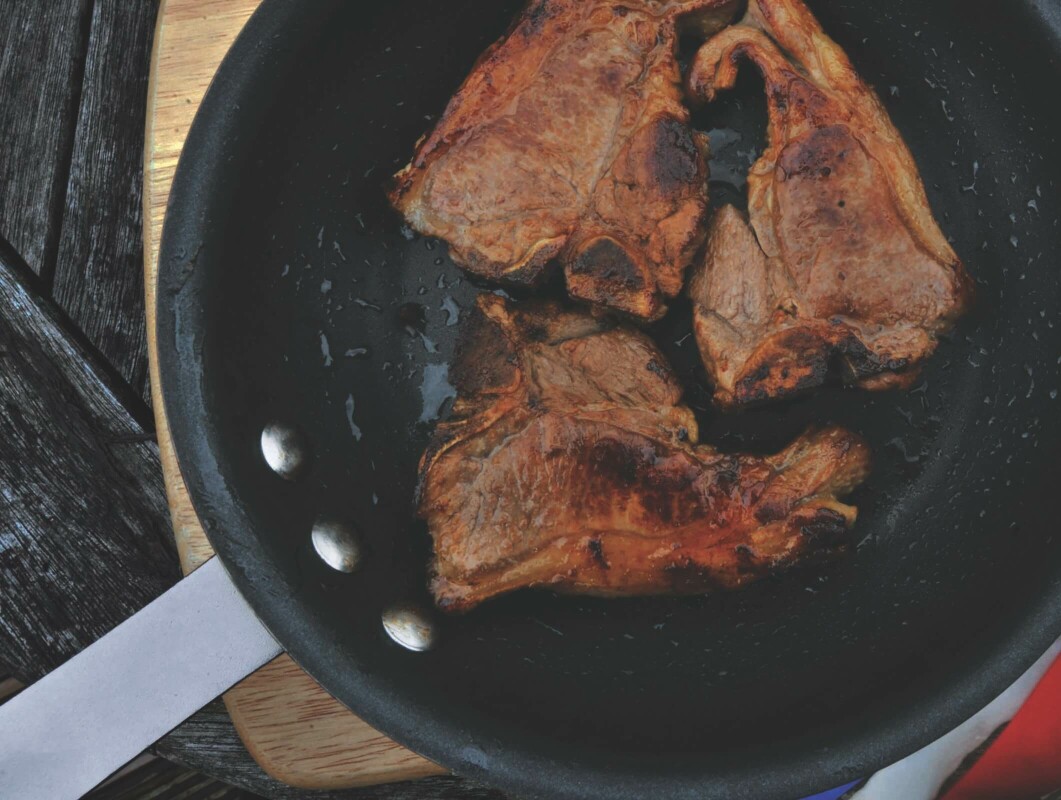 Garlic Herb Lamb Chops
Easy, quick, and oh-so-delicious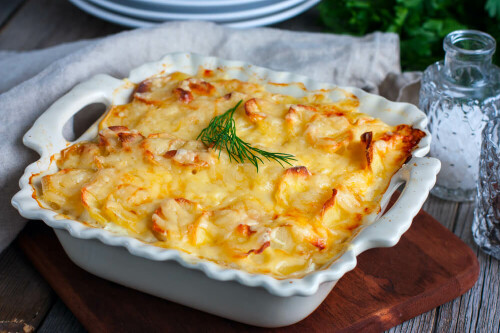 Chicken, Leek, & Mushroom Pie
The potato topping? Genius!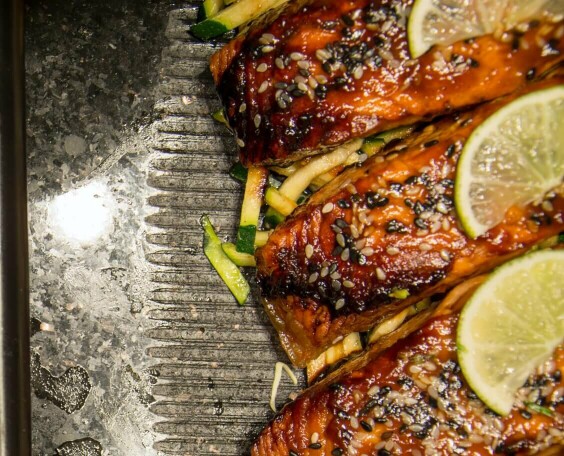 Sweet Chilli Salmon
Quick, vibrant, fresh, and zingy!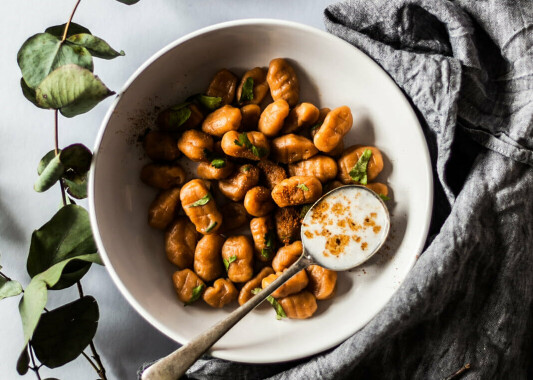 Creamy Tomato Gnocchi with Burrata
Quick, creamy, vegetarian – the perfect option for an Easter main on a chilly day
Sides
Mix and match these delicious sides to create an Easter lunch or dinner that everyone will love. After all, the sides are the real stars of the show.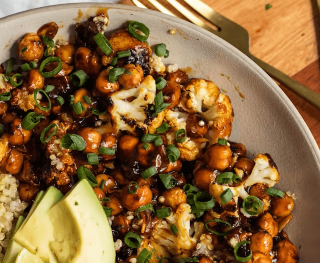 Hot Honey Cauli and Chickpeas
A healthy, veggie-loaded side to impress at Easter lunch or dinner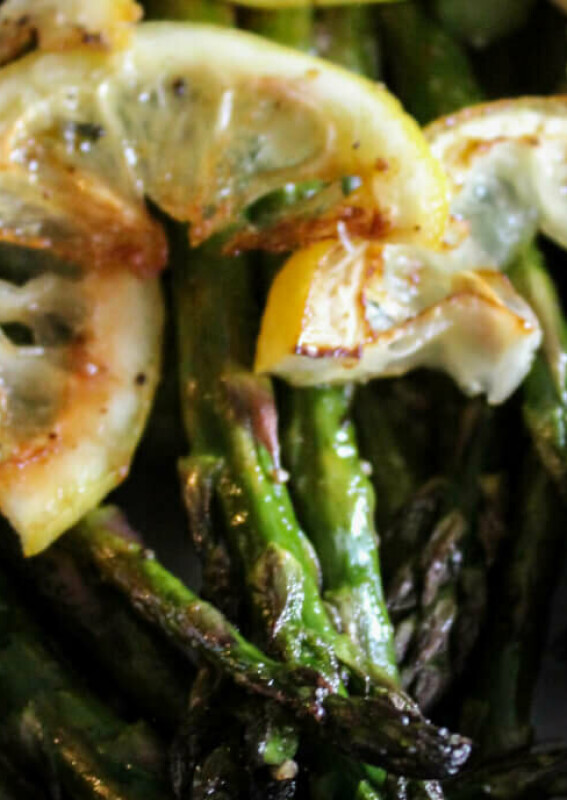 Air Fryer Asparagus
Bright, fresh, and light – the perfect antidote to all the Easter chocolate.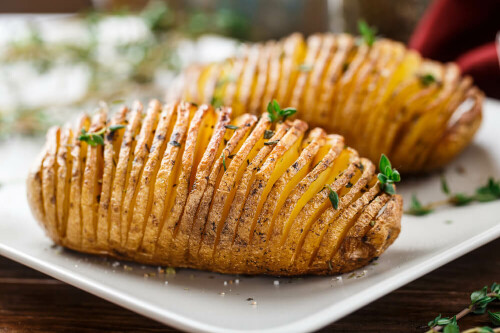 Crispy Accordion Potatoes
Whenever crispy and potatoes are in the same sentence, it's a winner.
Easter Dinner Desserts
What would an Easter dinner or lunch feast be without a glorious dessert to finish it off? Of course, there has to be at least one chocolate themed option on the menu. But if you're chocolate-d out, opt for something lighter for a change of pace from the cocoa overload at Easter.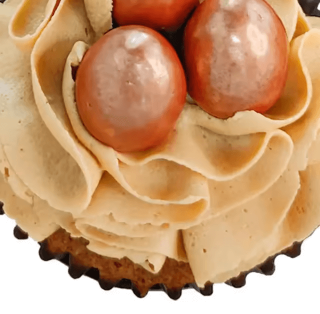 Easter Coffee Cupcakes
Chocolate and coffee are a winning combination – especially when it comes to Easter dinner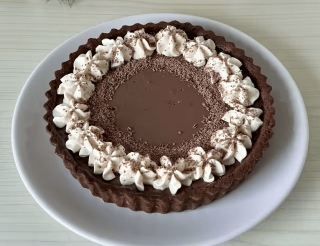 Perfect Chocolate Pie
What's not to love? Easter dessert magic!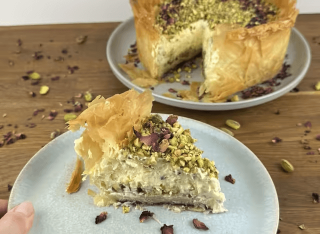 Baklava Cheesecake
Combine two classics for a new favorite with baklava cheesekcae