This caramelized onion and pickle dip went viral for alllll the right reasons on social media. It's so good that the recipe creators – Spoon Fork Bacon – say it is the perfect dip. In fact, their household doesn't even have an official name for it. It's just 'THE dip.' Because when something's this good, it becomes the go-to every single time.
So what's the big deal all about? We've all had creamy dips before. But not like this one. It's a little cacophony of flavors encompassing everything good about sour cream and onion dip (creamy and savory) along with the slight sweet hit of caramelized onions, the crunch of the pickles, and the burst of freshness from the dill. The kewpie and yogurt mix gives tang and creaminess, and creates that nice thick consistency which is perfect for scooping.
Don't lose your grocery list with a free Samsung Food Account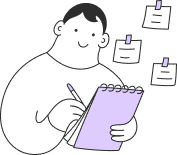 For maximum effect, pair it with really good plain salted chips. Or bread.
Or anything. Seriously, just make the caramelized onion and pickle dip and eat it straight from the bowl. As long as you're eating it, you're doing it right.