Have you heard of Potato Schiacciata before? One of our Whisk creators, Angelo (or maybe you know him as cookingwithbello) has finally shown us the best way to make it! We promise if you tell your friends you're making Potato Schiacciata they'll think you're all kinds of clever and fancy. And they'll be even more impressed when they get a taste.
After all, who doesn't love potatoes?! Plus, we have it on good authority that eating carbs can help your athletic performance. So we reckon this is a perfect night-before meal for a big run or cycle.
Create your own recipes from scratch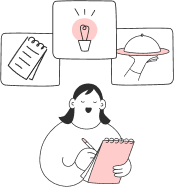 But the real secret? It's actually incredibly easy. As Angelo himself says:
"This is honestly the easiest recipe ever, you add all the ingredients in a bowl, transfer in a baking tray and bake until mamma mia 🤤 It is perfect for a quick dinner, you can use it a replacement for bread and it is the perfect preparation for a picnic! 🧺 For a vegan alternative, simply replace cheese with the same amount of nutritional yeast!"
So, what are you waiting for? Go ahead and fulfil your Potato Schiacciata dreams! We know we will be. Check out the recipe below and remember to save it to your Whisk app so you can make it again, and again….and again.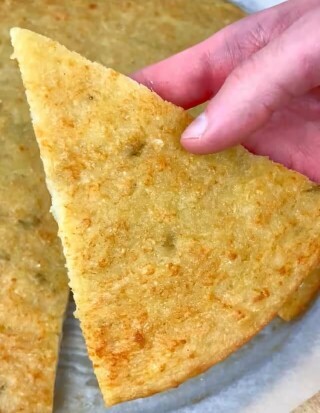 Potato Schiacciata Recipe