Ever been hungry but not sure what you want to eat? We've all scrolled mindlessly through Uber Eats trying to find something which sounds good, only to end up ordering nothing. And the same happens at home. Wondering what to eat when you don't know what to eat is probably what brought you here. Fear not, we have some recipes which will hopefully jolt you out of your indecision quicker than you can blink.
And if not, at least you'll have more inspiration for when you DO know what you want to eat.
Plan meals together! Share this plan with your family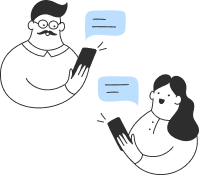 Remember, save these recipes to your Whisk app for later. Who knows when the feeling will strike again? If you've got this list to hand, you can skip the googling and quickly figure out what to eat when you don't know what to eat.
Dinner and lunch recipes
Let's be honest, most of us don't have time in the morning to figure out what to eat when you don't know what to eat. Our advice here is to grab a banana and be done with it on those days that general 'meh' strikes you with regards to breakfast inspo.
But for lunch and dinner, it's a bit harder. You want something filling and delicious, but which suits your mood, probably doesn't take too much time, and which will have you cooking at home instead of rushing to the nearest takeout.
What to eat for lunch (when you don't know what to eat)
For lunch, one thing which always gets us excited to eat (even when we don't know what to eat) is a sandwich. Not just a boring slice of cheese and white bread, but a truly delicious sandwich which feels like a spoil. The best thing is that you don't need tons of fancy ingredients or loads of time to do this. Here are some you'll definitely want to bookmark for later
Not doing it for you? If you're not a sandwich lover, one of these lunch recipes might fit the bill instead:
What to eat for dinner when you don't know what to eat
Dinner is undoubtedly the hardest (although most exciting) meal to plan for when you don't know what to eat.
Dive into our content and find culinary inspiration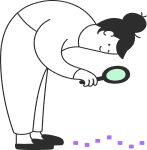 One easy option is stir-fry – sauté some veggies and protein in a wok or large pan, add a sauce, and serve it over rice or noodles. There are endless options which are customizable to your own preferences, whether you opt for soy sauce and tofu or chicken and sriracha. Really, you can just use whatever you have on hand. But this is a great starting point.
If stir fry doesn't tickle your fancy, what about pasta? We've never known anyone to turn down a good pasta, and it's the perfect quick meal to eat when you don't know what to eat. Adding a hint of cream makes your meal feel luxurious but if you want to keep things clean and healthy, opt for something heavy on the tomatoes and vegetables.
Here are a few top-rated pasta recipes on Whisk which are sure to get you salivating.
Whisk has plenty of options, whatever you feel like
When you're feeling lost in the kitchen, remember that there are always delicious and simple meal options available. Save these to your Whisk recipe box for easy access next time you're not sure what to eat. And why not browse the rest of our meals too for more recipe inspiration? You can save them, add them to your meal planner, and shop ingredients at the touch of a button.