Who doesn't like focaccia? It makes the perfect appetizer for an Italian-themed dinner party, or can do the heavy lifting when it comes to a cheese board or charcuterie platter too. Paired with an arugula salad, some creamy gorgonzola, and slivers of prosciutto for the ultimate al fresco lunch.
This overnight focaccia is totally worth the weight, and is simple enough that you can rely on it to come out right every time. So that means you can impress your friends with your very own homemade focaccia every time you have guests over.
Plan meals together! Share this plan with your family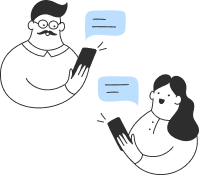 If you want to jazz things up, try mixing in flavorings through herbs and spices. Favorite pairings for focaccia recipes include rosemary, oregano, garlic, flakey salt, olives, sundried tomatoes, and even parmesan cheese. But you can go wild with the toppings or flavorings and make whatever you want. You could even substitute this for a pizza base!
The ultimate easy focaccia recipe
So…set aside some time for this dough to rest and rise to it's full potential, and then scoff the whole lot over the weekend. And remember to share your kitchen adventure with @lacebakes – the creator of this gorgeous overnight focaccia recipe.
Click the image or headline below to see the recipe and save it to your Whisk app.